Interview with Gaia Tarsi: "If you like science, give it a try!"

 Gaia Tarsi is PhD student at GREYC since November 2022, she is a Material Scientist and Engineer. Her current interests are semiconductors and microelectronics.
  

 

How was your passion for science born? What was a key moment in your life that gave you the motivation to undertake scientific studies?

« My passion for Science was born by chance. I finished scientific High School in 2016, honestly I don't have good memories related to this period so it's definitely not a love that was born during those years. But, I was sure that I would have chosen a university in the scientific field because it's a path that allows you to find work more easily than others. I was also not sure until the end about the faculty. In the end, I started Materials Science at the University of Genoa. It was the one that seemed more dynamic to me,

I'm a person who gets bored easily and is always looking for new knowledge and new experiences,
so I needed a path that was not too specializing in one subject. With the Bachelor's Degree in Materials Science I had the opportunity to study topics ranging from Physics to Chemistry, to Engineering. With all possible shades. There was also a lot of lab experiences involved. It was ideal for me, I don't like standing too still.
For the Bachelor's Degree, during the first academic year, I chosed the part-time enrollement. So I divided the first academic year in two. This choice had been necessary because I was an athlete (middle-distance runner) and aimed to be professional. To be sure of not do not miss courses, lessons and exams I preferred this option. From the second academic year I then always enrolled full-time because due to a serious injury I had to stop running. From that moment I focused all my attention on the University and during my internship for my Bachelor's thesis I realized that running wasn't my only one great passion»
What has your scholastic and research career been up to now?
«I graduated from the Bachelor's Degree in 2020 and immediately started the master's degree in Materials Science and Engineering, always at the University of Genoa. It was immediately love for me because we had a lot of freedom with the study plan and therefore we could decide to move more towards Chemistry or Physics. After some initial taste of all the courses, I decided on a path focused more on Physics. In particular, I was very impressed by the Electronics Devices course. So, for Master's Degree internship I decided to propose myself to Daniele Marré and Nicola Manca for a very interesting thesis on oxides in electronics. I did almost 8 months of internship between the Cnr-Spin in Genoa and the Physics Department of the University. It was a wonderful experience because the work was part of a European project called OXiNEMS in which oxides for magnetic field sensors are studied. I really liked being in contact with the various researchers and working in the laboratory, I manufactured and characterized devices based on Europium Titanate (ETO), a material that is studied and investigated a lot by researchers. Finally, after many hours of study and lessons in the laboratory, I was able to use the instruments by myself!»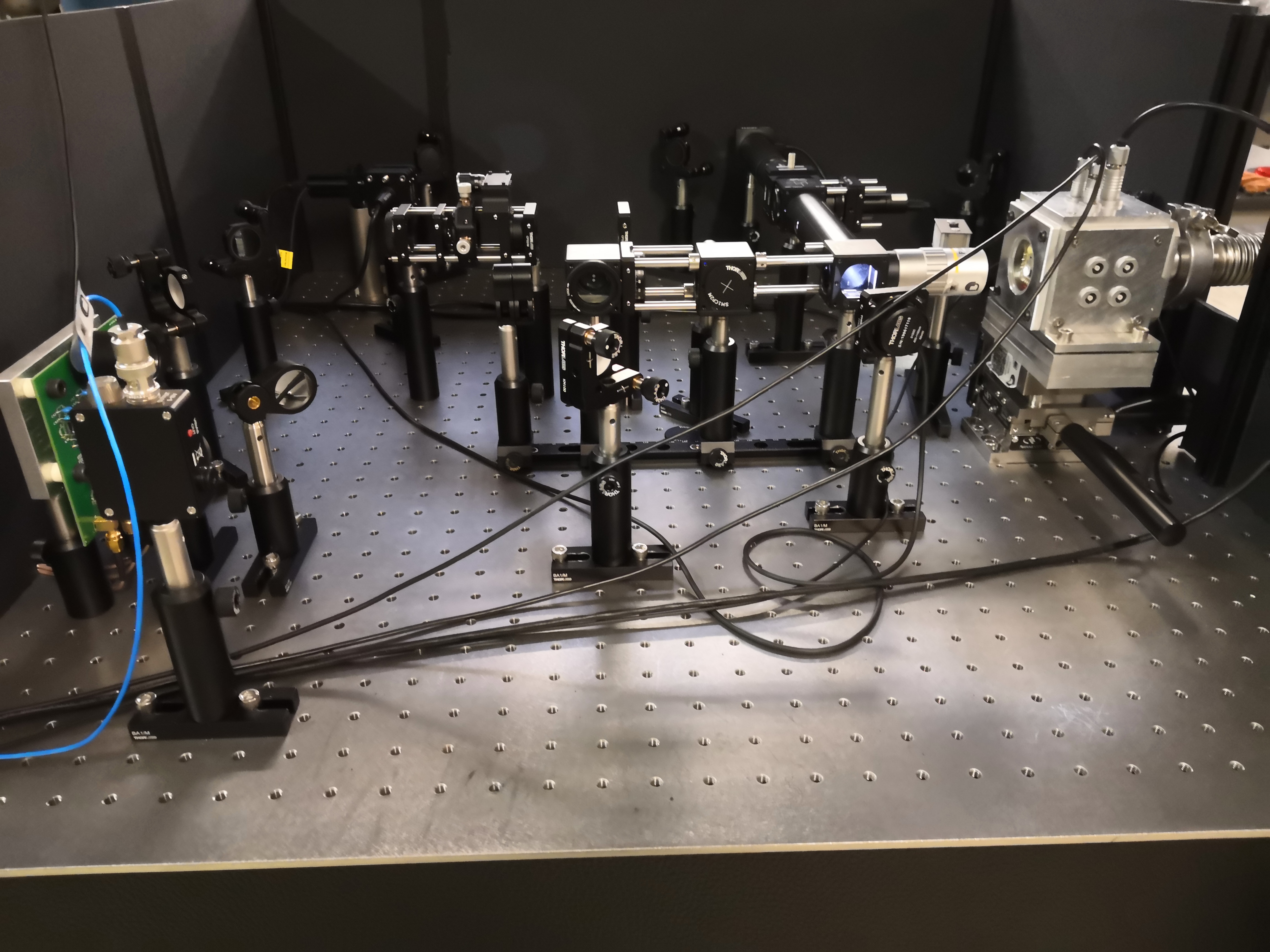 «While I was working on the OXiNEMS project I was fascinated by materials that can be so rich in properties, sometimes even different from each other and not yet all known! I wanted to know more about this field. After two/three months of internship, I decided that I would continue my studies with a PhD. I talked to Daniele a lot because I wanted to go outside of Italy but at the same time stay focused as much as possible on the study of oxides for electronic devices. I was incredibly lucky because I won the PhD in Caen (Normandy) at the GREYC laboratory. It's a PhD in electronics, the work is very close to what I did during my Master thesis but now I'm working with Lanthanum strontium manganite (LSMO) to evaluate its use in bolometers. I really like the environment in Greyc and I'm very happy to have found Laurence Méchin as supervisor, she is a great scientist. Laurence is also the Scientific Director of the Greyc electronics group, and is working on many projects. We have recently won a bilateral European project in which Greyc will collaborate with the CNR-SPIN and the University group in Genoa. I'm very excited because I will have the opportunity to work again with Daniele Marré, Nicola Manca and Luca Pellegrino. They introduced me to the world of oxides, it will certainly be an interesting project!»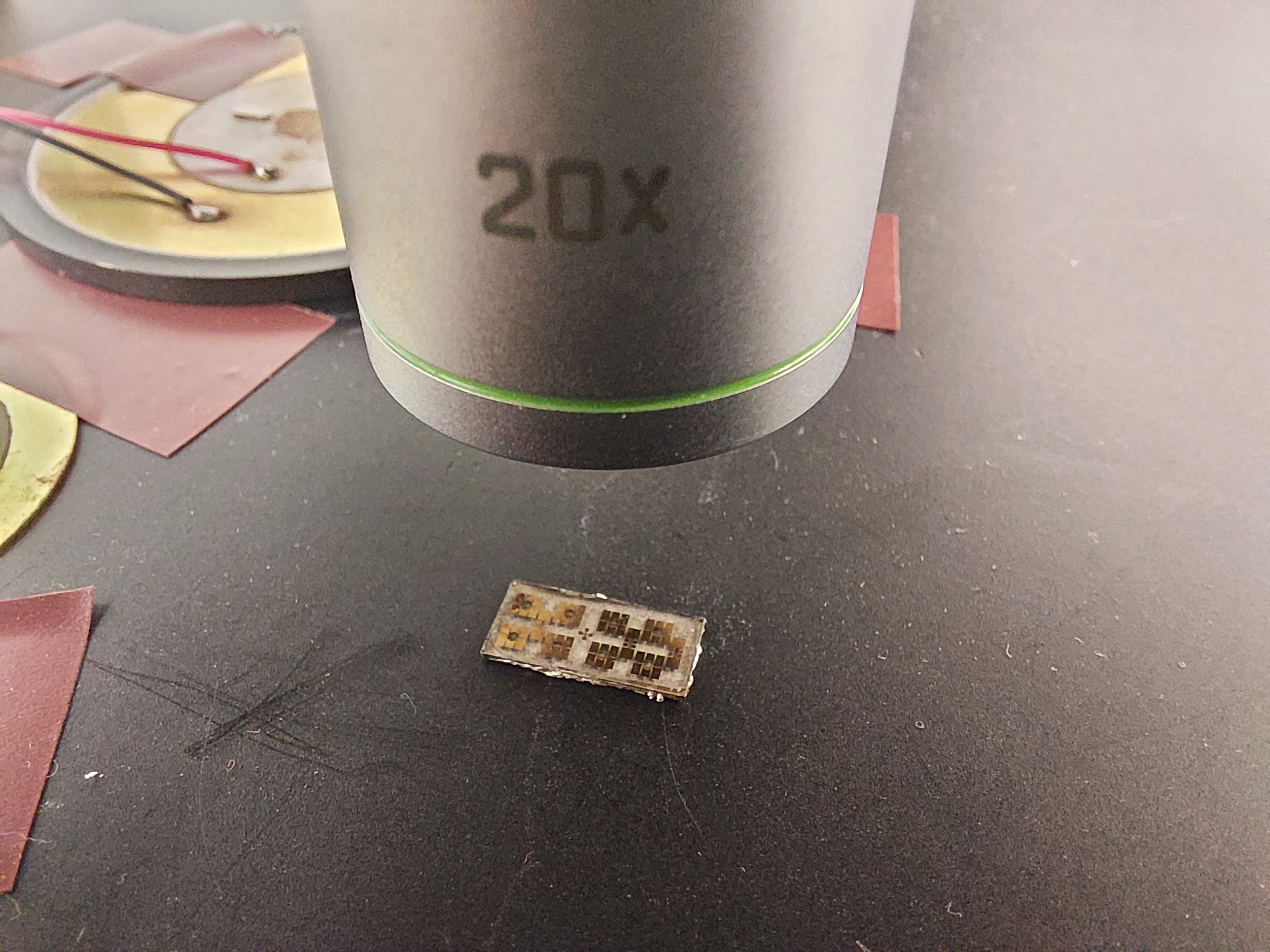 What was the motivation for undertaking a PhD? What do you consider most interesting for your future scientific career?
« For me, the PhD was the only way to answer the infinite amount of questions in mind. Although I'm sure that during this three years I will find many answers but also many more questions. This is why the research is beautiful. After the PhD I don't know if continue my academic career or go to work in R&D. I like meeting people from all over the world and visiting different places, a post-Doc would allow me to do this but also the big company would allow the same. However, the most important thing is to continue the research so in any case I'm motivated to continue my life in the laboratory »
… the PhD was the only way to answer the infinite amount of questions in mind.

Have you ever experienced or felt resistance from society in pursuing a scientific career as a woman?
 «It happens to me very often. I found hard also to accept that I finished my Bachelor in four years instead of three, even though I know it isn't related to lack of diligence or similar things. Girls, even if not directly, are led to believe that they must "earn" their place in the scientific world. I was lucky because my parents never put pressure or tried to recommend me more humanistic paths. But the truth is that when you talk about your scientific experience the first sentence is always: "So you're a genius!", or "So you must be really smart!", or even worse "What you're studying is really difficult". No one have to be necessarily a genius and it's a path that can be difficult for anyone, men or women.
So a woman doesn't have to be the best for become a scientist. When we meet a girl who is graduating in psychology do we say the same to her? I don't think so. Or when we meet a guy who is graduating in engineering do we say the same to him? I don't think this pressure is applied to men. As a male student is "allowed" to not be the perfect schoolboy, the perfect student, the genius of science, we should also be allowed.
We must stop treating women in Science as one elite for a select few with innate ability, anyone with passion and desire to learn can take the path of a scientist. I just can't understand how in 2023 we still find certain attitudes or certain thoughts »
We must stop treating women in Science as one elite for a select few with innate ability, anyone with passion and desire to learn can take the path of a scientist
What would you suggest to a girl with an interest in science, technology, engineering and mathematics (STEM) disciplines who wants to pursue a career in science? 
«She should jump in. I don't feel like giving any other advice other than listen to herself and try. Being curious is not a crime.
You can start without finishing, you can start and then excel or you can start and continue to stay in the scientific path without being the best. If they don't have the courage to embark on scientific world, it's obvious that they will never find out if it can be their future or not.
If you like science, give it a try! »
 
This interview was done on the occasion of the "International Day of Women and Girls in Science, 11 February"
Useful links
https://www.un.org/en/observances/women-and-girls-in-science-day
https://ec.europa.eu/assets/rtd/shefigures2021/index.html